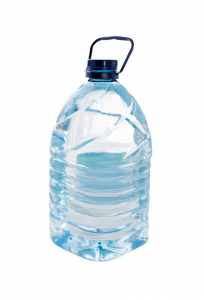 Water in Taiwan is not potable so I am certainly not even going to give BOILED tap water to Emma or use it for her milk and food.
Based on experience from my last few trips to Taiwan, I'm going to buy the huge ass bottle of distilled water.
Next, we've to worry about boiling the water. In the past, I've never had to worry and would gladly get out of our apartment and grab drinks from 7-11.
We've got a mini kettle in the house but it is rated to work only on 220v as per our local power supply standards. Do take note that using a 220v kettle in a country with 110v supply will result in water that doesn't boil. In some cases, the appliance will not even power up at all. However, using a 110v appliance in a 220v country will result in a blown fuse or worse, irreversible damage and a suffocating shroud of smoke.
Most kettles sold in our local supermarkets / electrical appliances stores are rated only for local use. So I did the next best thing – which is to shop on Amazon. I didn't want to just buy a 110v kettle as this means that I will never be able to use it in countries with 220v supplies. I needed a dual voltage kettle and I found one that is small enough for me to pack it in my luggage.
After going through various options, I purchased this: