Week 20 Day 5!
So we are half way into this pregnancy now. yay me. good job mama.
We went for the detailed scan (also known as FA- Fetal Anomaly test). This is a detailed scan where the sonographer takes a close look at the baby and the womb in general. The main parts of the baby is scanned to ensure the baby growth is going on well.
The sonographer will examine all your baby's organs and take measurements. She will look at:
The shape and structure of your baby's head. At this stage severe brain problems, which happen very rarely, are visible.
Your baby's face, to check for a cleft lip. Cleft palates inside a baby's mouth are hard to see and are not often picked up.
Your baby's spine, both along its length, and in cross section, to make sure that all the bones align, and that the skin covers the spine at the back.
Your baby's abdominal wall, to make sure it covers all the internal organs at the front, as well as check the placenta, umbilical cord and the amniotic fluid (FASP 2012b).
Your baby's heart. The top two chambers (atria) and the bottom two chambers (ventricles) should be equal in size. The valves should open and close with each heartbeat. Your sonographer will also examine the major veins and arteries which carry blood to and from your baby's heart (FASP 2012a).
Your baby's stomach. Your baby swallows some of the amniotic fluid that he lies in, which is seen in his stomach as a black bubble.
Your baby's kidneys. The sonographer will check that your baby has two kidneys, and that urine flows freely into his bladder. If your baby's bladder is empty, it should fill up during the scan and be easy to see. Your baby has been doing a wee every half an hour or so for some months now!
Your baby's arms, legs, hands and feet. The sonographer will look at your baby's fingers and toes.
(extracted from Baby Centre)
Well it was quite an interesting experience. i found out that my baby is too active! she was not in the right position most of the time, so the sonographer had alot of difficulty scanning the parts. like when she wanted to scan the hands, one hand would be clenched and the other is open. when she wanted to scan the heart beat, she would move and the sonographer had to retry to grab the heartbeat as it has to be taken in a sequence.
this is our baby's hand when she was slightly more cooperative! her fingers showing so clearly and looks like giving us a hi 5.
i had to turn to my side and the sonographer also tried to "disturb" the baby by shaking my tummy, to try to irritate her to turn into the right position, but to no avail. i was also very amused to see my baby turning and flipping in there, yawning and stretching. arching her back as she stretched after waking up from a nap. awwww.. mama finds you so cute! as we went to a third party scanning centre, they were not in the position to explain the results. their job was to just scan and then they would send the scans to my gynae who would explain the results to us. so the visit to gynae happened a week later and glad to know that baby is growing well and good. thank god!
over the last few weeks, we also splurged on some other big ticket items. other than the cot and steriliser, we finally found the perfect car seat.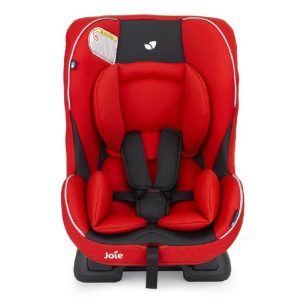 we saw this car seat at Robinsons and as we had some vouchers to spend, we decided to get this Red one to match our car. I think car seat is very important as we hope to bring our baby out often and safety is of course number 1. i know people say that babies dont sit in car seat, but i rather be prepared than not. and well, we will try our best to train her to be comfy in the car seat. maybe if she knows thats her special seat in the car and that sitting in this seat means gai gai, that would do the trick? hehe. we will see when she is out!
next thing we purchased was a wardrobe. when we did up our new house, we didnt plan for a build in wardrobe in the spare room. with the baby coming along, we decided to get a wardrobe to accomodate her clothes and all the baby items. we thought of buying a simple one from ikea, but as much as it was cheap, the quality was not so good. we managed to find one quite solid from a furniture shop at genting lane which mom brought us to. and the requirement fits exactly what we need! we didnt want a kids wardrobe per se, and we wanted something to match our house. so this shop managed to take in our requirement to drill in a 2nd hanging bar, as baby clothes are quite small so the 2nd bar would be perfect and space saving. there was also alot of shelves in the wardrobe so it was good and affordable.
finally had the chance to hang all her pretty clothes and i feel so happy looking at them!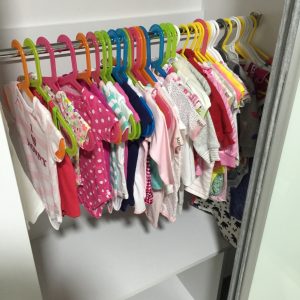 our prenatal classes are starting soon in november. so excited. i still remember when we first signed up, we were somewhere in the 1st trimester. and now, we are all ready to attend classes, ready to be parents, ready to bring our baby into this world.
psst, anyone feels like me? baby seems like she is using my bladder as her punching bag. i can feel so urgent suddenly but when i run to the toilet, there is nothing much. argh. baby, kick somewhere else pls!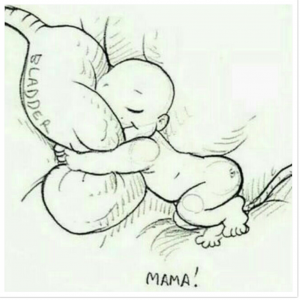 i cant wait for the next visit to the gynae. i love to see how our baby has grown each time we see her on the screen. up to now, she is 290grams and perhaps the size of a banana. hee.
i am also very thankful for the hubs who have been very supportive and helpful in this pregnnancy, he does most of the housework and when we go out, he tries not to let me carry too many things. and oh, he also satisfies all my cravings no matter how tired he is and he urmmm eats up the food which i order and cant finish. haha! thats why they say the papa also put on weight right. heee.. thats what going thru pregnancy together is all about!
alright, till the next update!
Comments
comments