Qoo10 has been giving out cart coupons every other day and I really enjoy using them to buy diapers, milk powder and other household items. There's just one small problem. Sometimes I'm just short of 20 cents to hit the minimum cart amount. I definitely do not want to buy another tin of milk powder just to fulfill the 20 cents. Sometimes it could be 10 cents, 25 cents, 99 cents short, it doesn't matter. All you have to do is to use a "Coupon Top Up" service. This coupon top up service allows you to add a dummy item to cart at whatever cost you want (minimum 10 cents). You will not get anything from them but you WILL be able to then easily proceed with your order quickly.
Here's a simple guide using a real order I made just now: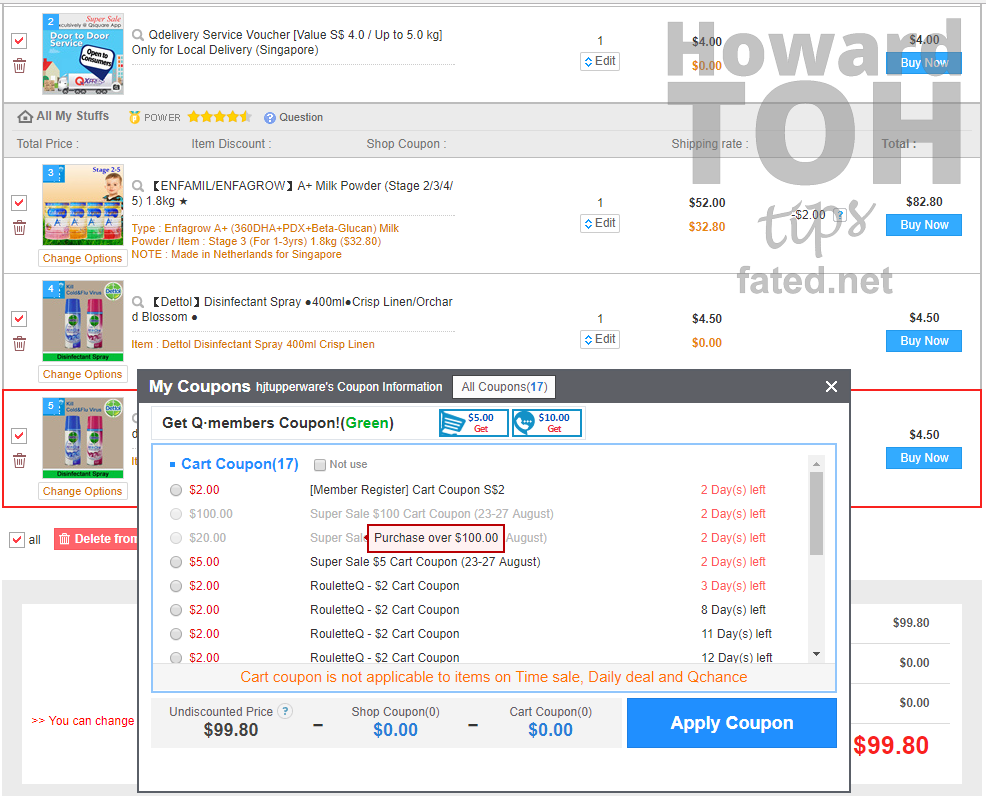 As you can see, I was short of 20 cents to be eligible to use the $20 coupon!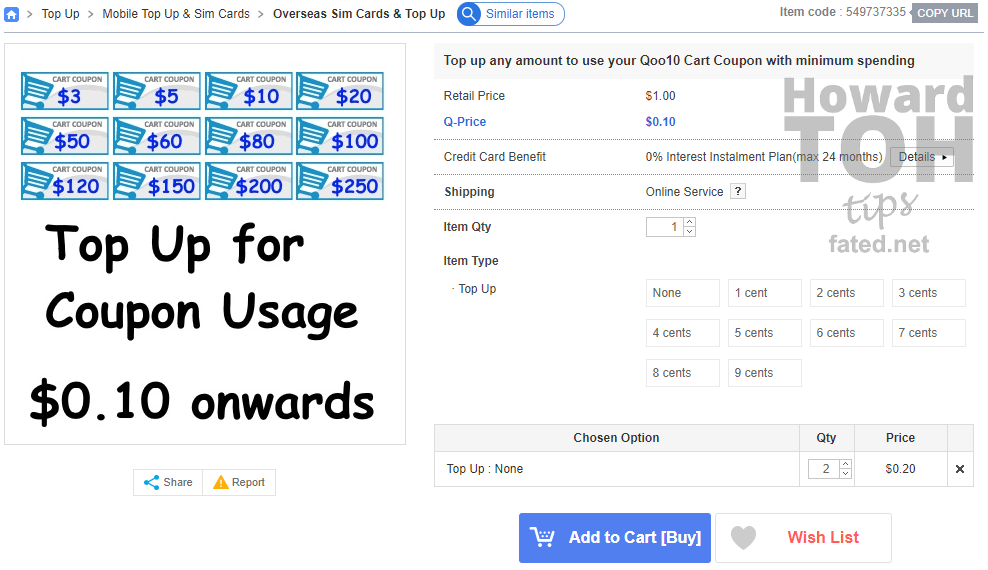 With this special "fake item", I was able to choose to add 20 cents to my cart total. The base amount is 10 cents so just add 2 of the item with option "None" (No top up). If you need 25 cents, simply add 1 item with None as option and another item with 5 cents option to give you a total of 25 cents.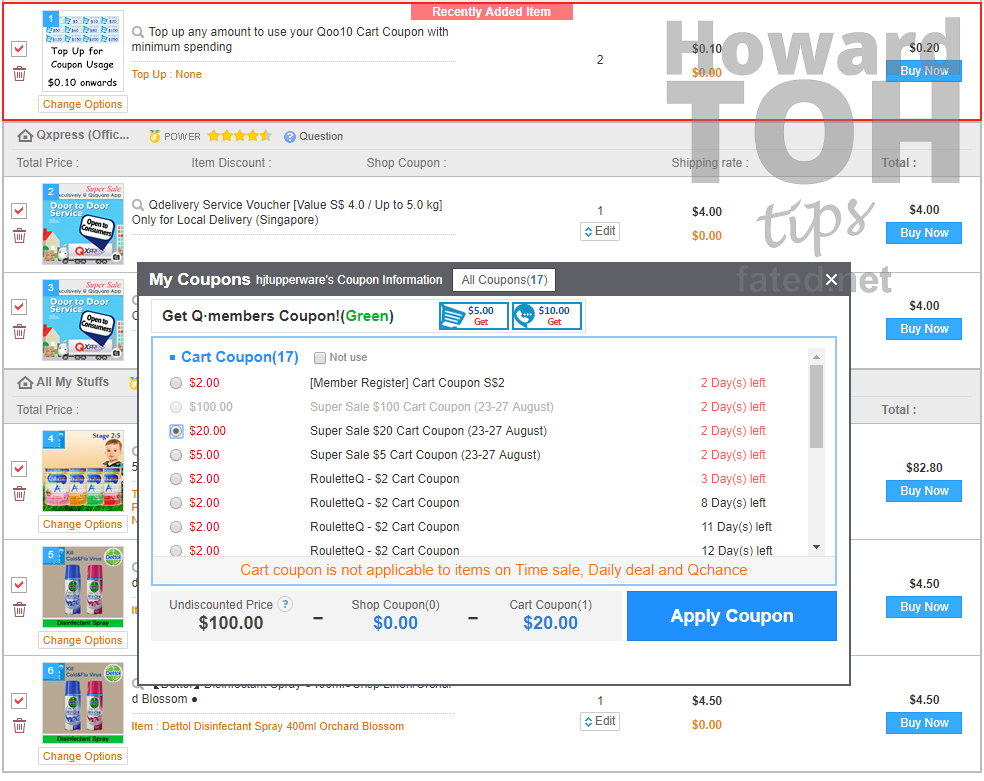 With this, it just costs me 20 cents to enable to use of my $20 coupon.