Today is awful. Woke up feeling like i got hit by a truck.
whole body aching, didnt have a good night sleep, feeling tired and nauseous.
Changed in and out of many outfits just because i felt like it doesnt fit, i dont look nice, its hideous, makes me uncomfortable etc. Finally decided on an outfit and out of the house i went. LATE.
Dragged myself to work because my 2 team mates are out for a recruitment fair and im supposed to be holding the fort in office.
I have to walk up a flight of stairs to reach my office, and today i walked up half way and i felt giddy. held on to the wall and slowly made my way up. sat down and felt nauseous. my skirt suddenly became tighter. my top became uncomfortable. i just dont know whats wrong. everything feels wrong today.
gonna head out for the nearest mall during lunch to get some new pants/skirt. im just feeling too uncomfortable right now.
baby,thank you for reminding me you are always there.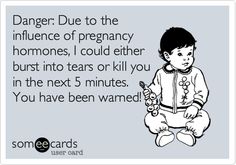 Comments
comments